Great Wall Marathon 2024
Starts on
18 May 2024
Race Information
The Great Wall Marathon is widely considered one of the world's most challenging marathons. We have 1 option.
Course map detail
The Great Wall Marathon starts from the Yin and Yang square in the old Huangyaguan fortress. Kilometre signs are placed at each kilometre along the route. The signs are colour coded according to the distance they represent. The signs will also indicate the equivalent distance in miles.
Frequently asked question
Registration Deadline
The deadline is March 1st. However the Great Wall Marathon registration may end before March 1st as we operate with a limited number of expat runners. It is advisable to register as early as possible. The registrations come after the deadline are subject to a compulsory late booking fee according to the late booking policy if we still have spots.
What will be weather like?
In recent years, the weather during The Great Wall Marathon has been somewhat unpredictable, varying from a low of 16°C/61°F to a high of 35°C/95°F. On average, the temperature is around 25°C/77°F. Rain is unusual during the race, but can occur. Be prepared for high humidity.
Partners and Sponsors
Thanks for the following Official Sponsors.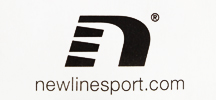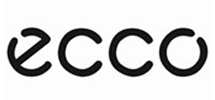 To advertise in the official Great Wall Marathon publication, please contact us on (8610)-63552521
Contact Information
The Great Wall Marathon Head Office,
Culturestone Event Co. Ltd.
Address: 1209 unit3 Building 40,
Shouyishangcheng, Xingfeng Street,
Daxing District, Beijing. PRC
Tel: (8610)-63552521
Fax: (8610)-63552521
E-mail: gwm_booking@263.net.cn